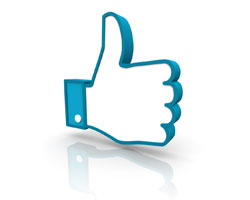 Social Media Management
Building Your Social Network
Social media is very important for all businesses now days. Regardless of the type of service or product you provide, your company needs to have a presence on social media and presence means more than just having a Facebook or Twitter page. You have to actively add consistent and relevant content to those pages and keep them up to date. Social media is constantly changing and some of the services we have all used in the past no longer exist. New platforms continue to pop up and taking audiences with them.
Make Social a Part of Your Marketing Strategy
It can get very confusing trying to keep up on all aspects of social media. Which ones are best for your company? Different types of social media appeal to different types of audiences. One size does not fit all.
Winrock Media will help you determine just what social media your company needs to be part of. From there, we will help you set up pages, schedule posts, work on advertising and keep your pages lively up to date. Many people find themselves overwhelmed trying to keep up with all the changes in social media. Don't get buried under the social media avalanche, let Winrock Media take care of that for you.
Engaging Posts
---
With Winrock Media, you can expect well-crafted, consistent social media posts written that will appeal to your clients and customers. We work to make sure your posts get the greatest number of views possible.
Ad Campaigns
---
We setup and supervise social media advertising campaigns designed to draw more attention to your brand and services. Your ads will be targeted to the most effective audiences for your budget.
Reputation Monitoring
---
Our team can alert you if we find negative posts or disparaging comments about your business or brand. We will work with you to find solutions on correcting the problems and minimizing damage to your company.