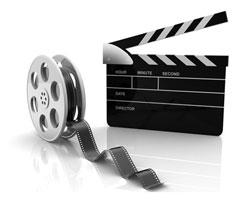 Video Editing
Video production and editing services
We can edit your existing video as well. From a variety of different formats, we can covert this video into a digital copy for you to show on your computer, burn to a cd, or email to coworkers, friends, and family members. We can also upload the video to a variety of different social media sites, so that it can be shared that way.
We can copy or edit existing audio. Audio from workshops or meetings or just a cassette tape of your children, Winrock Media can digitize that audio so that you have a copy on your computer. Audio tape detiriorates over time. Convert that audio from your tapes to a computer file that can last forever. (Due to licensing, we can not edit or copy licensed materials… that means we can't take that old mix tape you used to listen to in your car and convert it for you! Sorry!)
Convert your Super 8 and 8mm film to digital
We also can convert your old films. Our film conversion technique is state of the art. Many companies just project your film on a screen, and then record the video of the film playing. At Winrock Media, we actually digitize EVERY frame of your film, giving it the clearest picture possible. We also clean your film prior to our conversion process, to make sure the film looks as good as it can. Like audio tape, film can deteriorate over time as well. Don't wait. Let Winrock Media convert your old films for you before it's too late.
Preserve Those Special Memories for Future Generations
Don't lose years of video. Preserve those copies of vacations with the kids, family gatherings, and other special events. Our film conversion technique is state of the art.